Welcome To Fine Jewels
by Smitaa
You dream it... We Make It...
Smitaa Fine Jewels are known for Diamond Jewellery, All colour stone jewellery, Solitaires with all reputed labs(GIA, IGI, GII) precious stones and beads, all Rashi Ratna.
We are located in Mumbai, Indore, Jaipur. We are in this field from the last 30 years and Members of "The Mumbai Diamond Merchant Association".
Our motto is to give you the best products at a reasonable price without compromising in quality.
This elegant citrine pendant set is made of diamonds.
Citrine is believed to carry the healing properties of the sun with restorative powers for the body and soul.
This "Beautiful Lady" pendant is made up of real rubies and diamonds with Swarovski stone is the center.
Ruby a symbol of wealth and nobility.
This charming heart shape blue topaz pendant is made of white gold and diamonds.
Many people in India have believed that topaz worn above the heart assures long life, beauty, and intelligence.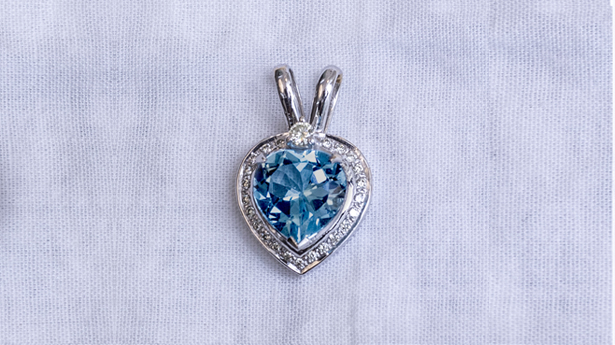 This pleasing pendant is made of Amethyst stone and diamonds.
Amethyst is February and is believed to quicken intelligence and dispel evil thoughts.
Description
Net Gold: 3.67 gram
Diamond: .24 FG,VVS
Amethyst: 6.50 ct
Description
Net gold: 18k 4.700 gram
Ruby: 2.33 ct
Diamond: .58 ct FG,VVS